Sono un po' in ritardo con gli aggiornamenti...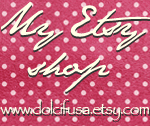 Prima di tutto, volevo annunciarvi che ieri ho ufficialmente inaugurato il
mio Etsy shop
. Devo ancora inserire qualcosetta, tipo dei
thread keepers
. Trovate la galleria ed il link nella colonna di sinistra. Venite a trovarmi
Yesterday I've officially open my
Etsy shop
. I still have to insert some items, as some thread keepers. You'll find it the gallery and the link in the left column.
Come to visit me
Poi, per gradire, qualche foto di Ronny scattata l'altro giorno
Ronny & Alfredo
Nella seconda foto si sta lamentando che perde un sacco di pelo

Nel frattempo, ho ricevuto due premi brillanti:
da
Alessandra
e
Simona
, che ringrazio sentitamente.
"Il Brillante weblog è un premio assegnato ai siti e ai blog che risaltano per la loro brillantezza sia per quanto riguarda i temi che per il design. Lo scopo è quello di promuovere tutti nella blogsfera mondiale!
1. al ricevimento del premio, bisogna scrivere un post mostrando il premio e citare il nome di chi ti ha premiato mostrando il link del suo blog
2. scegli un minimo di 7 blog (o di più) che credi siano brillanti nei loro temi o nel design. Esibisci il loro nome e il loro link e avvisali che hanno ottenuto il Premio "Brillante Weblog"
3.(facoltativo) esibire la foto (il profilo) di chi ti ha premiato e di chi viene premiato nel tuo blog"
Ecco le mie nominations, senza obblighi, tranquille:
-
Paola
: fonte immancabile d'ispirazione;
-
Laurraine
: fonte imperitura di cose meravigliose (
you're new blog is so graphically relaxing and full of inspiring cuties!
);
-
Alessandra
: fonte quotidiana di novità;
-
Martina
: fonte di stoffe & colori;
-
Due cuori e una gatta
,
Eriadan
&
L'orso ciccione
: fonti d'ilarità felina.
Altro aggiornamento: è uscito il quarto numero di Country Dreams, lo trovate
qui
.
Per rispondere a
Betta
che mi chiedeva del piedino per l'impuntura, non possiedo il piedino da quilting, la mia macchina da cucire è davvero datata, in compenso ho trovato in dotazione questi (in due anni che la uso, non avevo mai guardato dentro la scatola...)
Infine, tra le tante cose che mio padre mi deve portare quando verrà a trovarmi, ecco l'ultimo parto della mie mente diabolica e delle sue mani d'oro: un portattrezzi a balze.
Ci sarà da lavorare, caro papi
Tools holder with scalloped edge