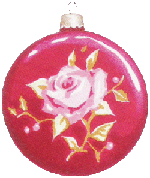 Posso finalmente svelare quasi tutti i regali hand-made che ho fatto quest'anno. A parte il regalo di compleanno del moroso, che lo aprirà il 31 Dicembre, tutti gli altri sono stati finalmente aperti e rivelati. Ve li mostrerò in ordine di realizzazione.
Finally I can post the crafting gifts I've prepared for Christmas this year. A part of my fiance's birthday gift (it will be unwrap the December 31th), I'll show them in realization time's order.
Prima di tutto, quelli che ho fatto a Novembre, che ho consegnato a mio padre quando è venuto a trovarmi. Questa è la pochette per la mia amica-sorella
Manuela
. La patch a rana l'ho creata apposta per lei, che adora questo soggetto.
Questa è la busta per l'asilo per
Andrea
. Anche in questo caso ho creato la patch ad hoc, avendo il riccio come animale-simbolo all'asilo.
Questo è il portapennarelli per
Valentina
. Lei va già a scuola così ho pensato di personalizzarlo con il suo nome.
Questa è la wall bag per
mio fratello
. L'anno prossimo andrà a convivere nella nuova casa con la fidanzata e mi sembrava un regalo appropriato, visto che odiano i soprammobili, e utile.
Questo è la pochette con la zip per la mia futura suocera
Liliana
. Ho personalizzato il cursore applicando una minibustina con una rosa ricamata, a riporto con la stoffa scelta.
Questi sono i cinque regali che ho spedito poco tempo fa. Da sinistra, il regalo per
Beatrice
,
Marilena
, ElenaC ed
ElenaM
; al centro, il puntaspilli per
Paola
. Ad ognuno dei regali ho assegnato un ornamento natalizio.
Un presentino per la mia amica Claudia: delle fragoline simpatiche e colorate.
Una calza natalizia
Un set da cucito.
Una piccola borsetta da camera per la mia amica
Daniela
, con una rosa applicata ed una rosa più grande a riporto.
Infine, un pensierino anche per il piccolo
Giorgio
, figlio di Daniela: delle fragoline colorate con cui giocare o da appendere al passeggino.